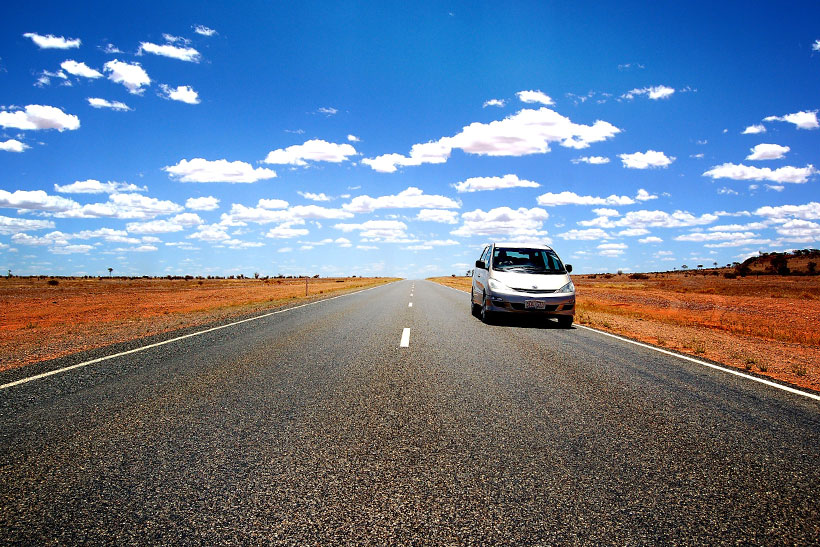 With over 500,000 miles of roads, Australia has the 10th largest road network in the world. This, coupled with its amazingly beautiful and diverse scenery, makes it one of the best places in the world for an epic road trip. To give you the full flavour of what the Aussie roadtrip has to offer, I've made a list of the best road trips in each of the six states. Check it out!
New South Wales — Sydney to Jervis Bay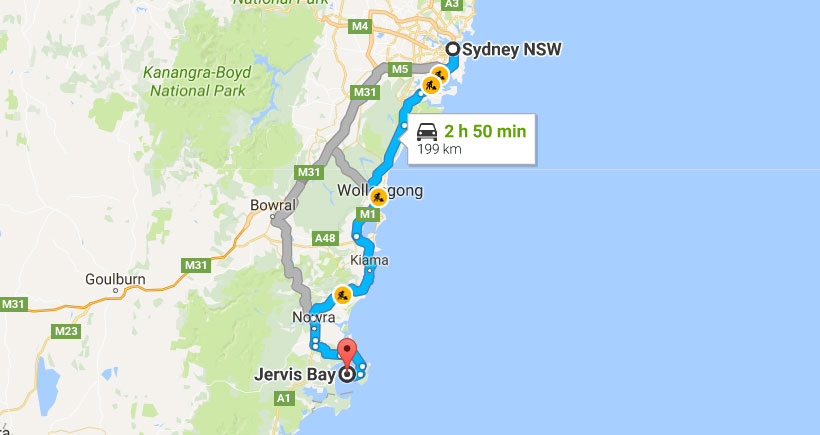 What better place to start than in Australia's biggest city? This drive takes you south for Sydney down to one of Australia's most beautiful coastline parks, Jervis Bay.
It's only 2.5 hours, but there are lots of places to stop and see along the way. A highlight is the Royal National Park, affectionately known to locals as the 'Nasho'. It's the world's second oldest national park after Yellowstone and features unique wildlife and heritage attractions.
You'll also drive across the famous Sea Cliff Bridge — a scenic cliffside route with breathtaking views out to the Tasman Sea.
Victoria — Great Ocean Road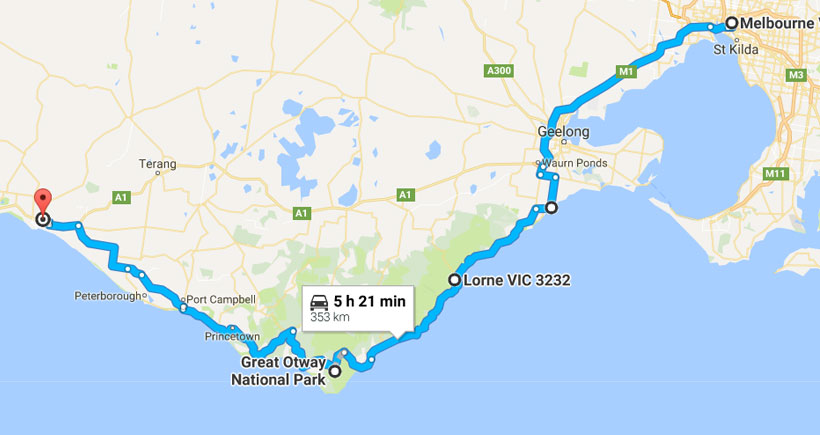 This beautiful drive along the south coast of Victoria takes you from Australia's second city, west along the heritage listed Great Ocean Road to one of the country's longest populated towns, Warrnambool.
The Great Ocean Road was built by war veterans between 1919 and 1932 and dedicated to soldiers killed during The Great War, making it the world's largest war memorial. Highlights include The Twelve Apostles — a collection of eroded limestone shacks that seem eerily grouped together.
Tasmania – Port to Port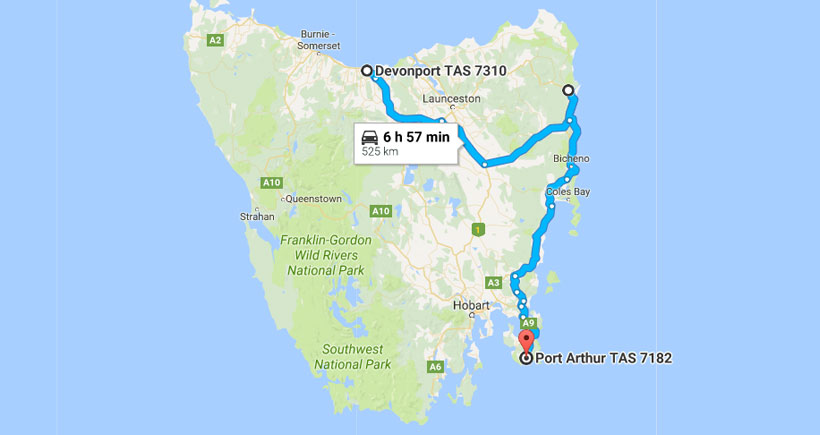 Lying off the southern coast of Victoria, Tasmania is a great place to escape the baking heat of the mainland. It's also an amazing place to experience 'natural' Australia, as 45% of the island is conserved in heritage sites and national parks.
This great drive shows off everything Tassie has to offer. This route kicks off in the small port town of Devonport, heads cross country up to the sandy beaches of St Helens, then takes you down the coast to the UNESCO World Heritage site, Port Arthur.
South Australia – The Eyre Peninsula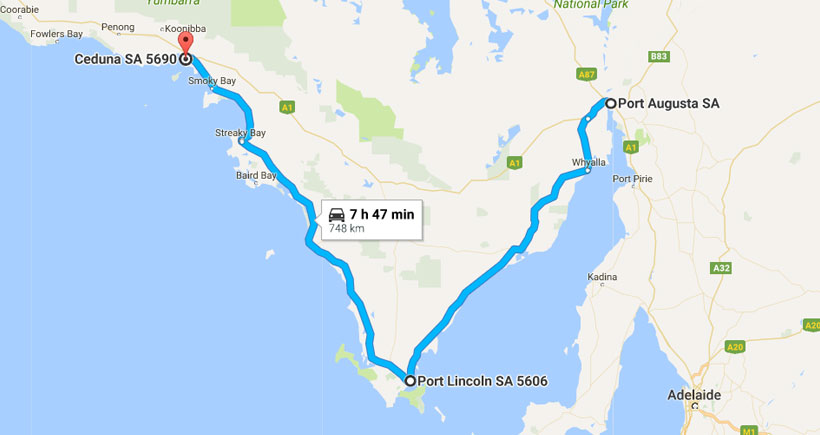 Named after the great explorer Edward John Eyre, the Eyre peninsula is a jut of land on the south coast of South Australia, about five hours west of Adelaide. Famous for its incredible seafood and marine life, it's a stark but beautiful landscape of rolling dunes and grasslands.
This drive tracks the peninsula's famous coastline, giving you ample chance to stop along the way to sample the local oysters at Coffin Bay or swim with sealions at Port Lincoln. Also check out Murphy's Haystacks – a curious geological feature situated between Streaky Bay and Port Kenny.
Western Australia – Gibb River Road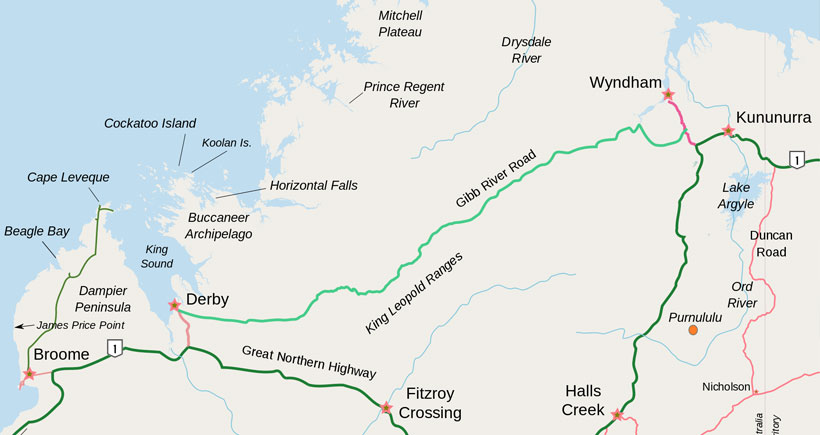 This one's not for the faint hearted! The Gibb River Road is a 400 mile long dirt track that stretches from Derby to Kununurra in Western Australia. Due to the condition of the road, the route can only be completed in a four wheel drive vehicle and only in dry periods.
Top tip: many rental companies may charge you extra or restrict you from driving on this track. One way round this is to buy a used car and simply sell it back after you're done. Not an option everyone can afford, but one that'll give you the most freedom to enjoy the ride.
Northern Territory & Queensland – The Savannah Way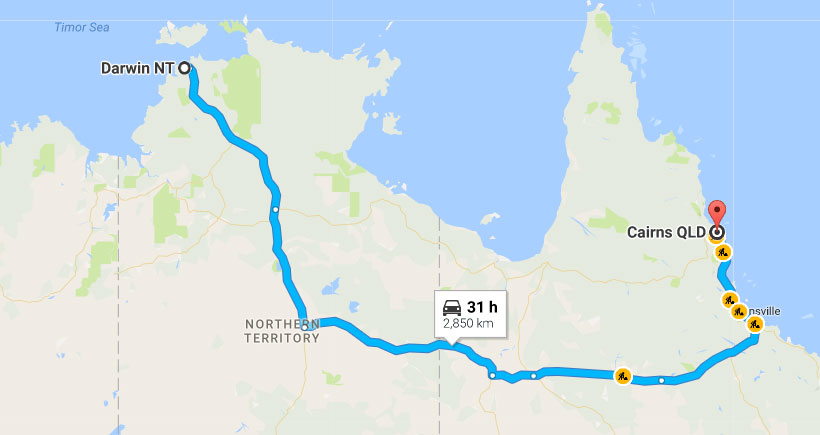 This final trip is a feat of awesome proportions – an epic cross-state journey from Darwin in the Northern Territory across to Cairns in Queensland. Experience Australia's diverse climates first hand as you travel from sub-tropical darwin, through the Queensland outback savannah to the fertile shores of Cairns.
There's so much to see and do on this route it's hard to sum it up. Cobbold Gorge is an interesting stop along the way, and of course once you get to Cairns you'll want to check out the Great Barrier Reef.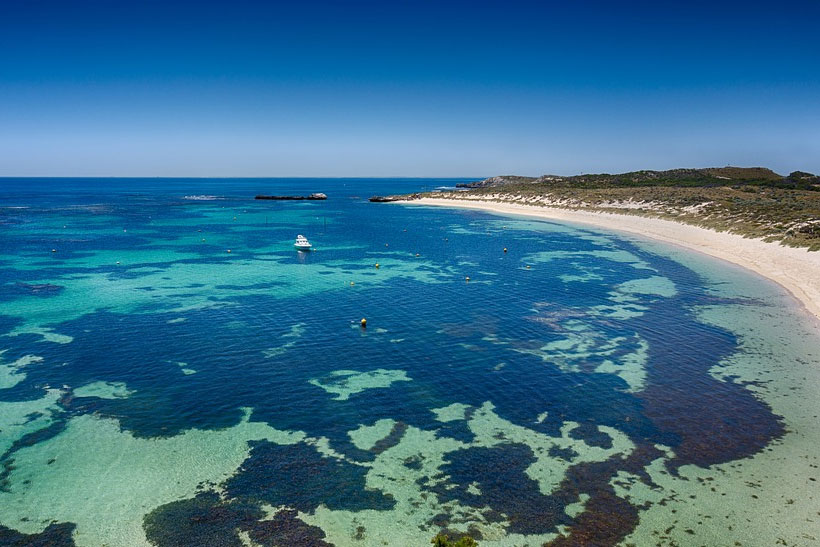 If you like this article, please share. Thank you!
 
 
 
 
 
 
 
 

 

ABOUT THE AUTHOR

 

Jennifer Anders is a freelance travel writer who enjoys

exploring off-the-beaten-path locations around the world.

She loves hiking national parks and photographing wildlife.

You'll also find her eating plenty of local street food.

Follow her on Google+


 

 
 
 
 
 
 
Enjoyed this article? Sign up for my Newsletter or follow me on Facebook and get notified about new posts. 
https://www.justonewayticket.com/australias-best-road-trips/